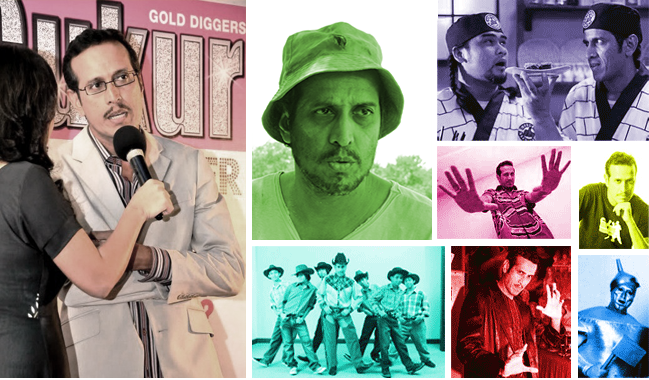 Radhi Khalid
Radhi Khalid has contributed to the Malaysian entertainment industry for over 20 years, from film, television, theatre, advertising, voice-overs, dubbing and sub-titling. As the Executive Director of Radhikal Films, Radhi oversees and manages all aspects of production and company development.

Radhi held the position of Treasurer prior to becoming the Vice President of KARYAWAN, a Society for Malaysian Artists; in charge of stage management, fund-raising, welfare of veteran artists and orphans, as well as advising on artists rights. He has worked at Nizarman Films as Production Manager, responsible for casting, props, publicity and conti. Whilst at Nizarman, Radhi assumed the role of Assistant Director for various dramas and films and further did sub-titling for the film Bintang Malam.

He has won numerous awards and his role in the film Qaisy and Laila bagged him Best Supporting Actor at the 18th Malaysian Film Festival and also placed him in the top five nominee category for Best Actor (Film) at the annual Anugerah Skrin that same year. Radhi was also nominated 3 times for Best Television Actor Anugerah Skrin for dramas Semarai, Good Morning Cikgu and Pinang Durian. Radhi has acted in various movies, dramas and theatre productions and was invited as guest artiste for numerous television productions.

Radhi is also active behind the cameras as Production Manager for dramas and films locally and regionally, namely in Pakistan, Philippines and Japan. He also appeared on the jury panel of Akademi Fantasia, Raja Lawak, Sehati Berdansa, Finas auditions and Actors Studio Short and Sweet. He has conducted acting workshops and contributed on the panel of acting and film classes as well as workshops at universities, schools and theatre organisations, including for Malaysia Airlines, and he is also actively working as a Television Host and Emcee. Radhi has studied acting at FINAS and Actors Studio.